Cosmos 20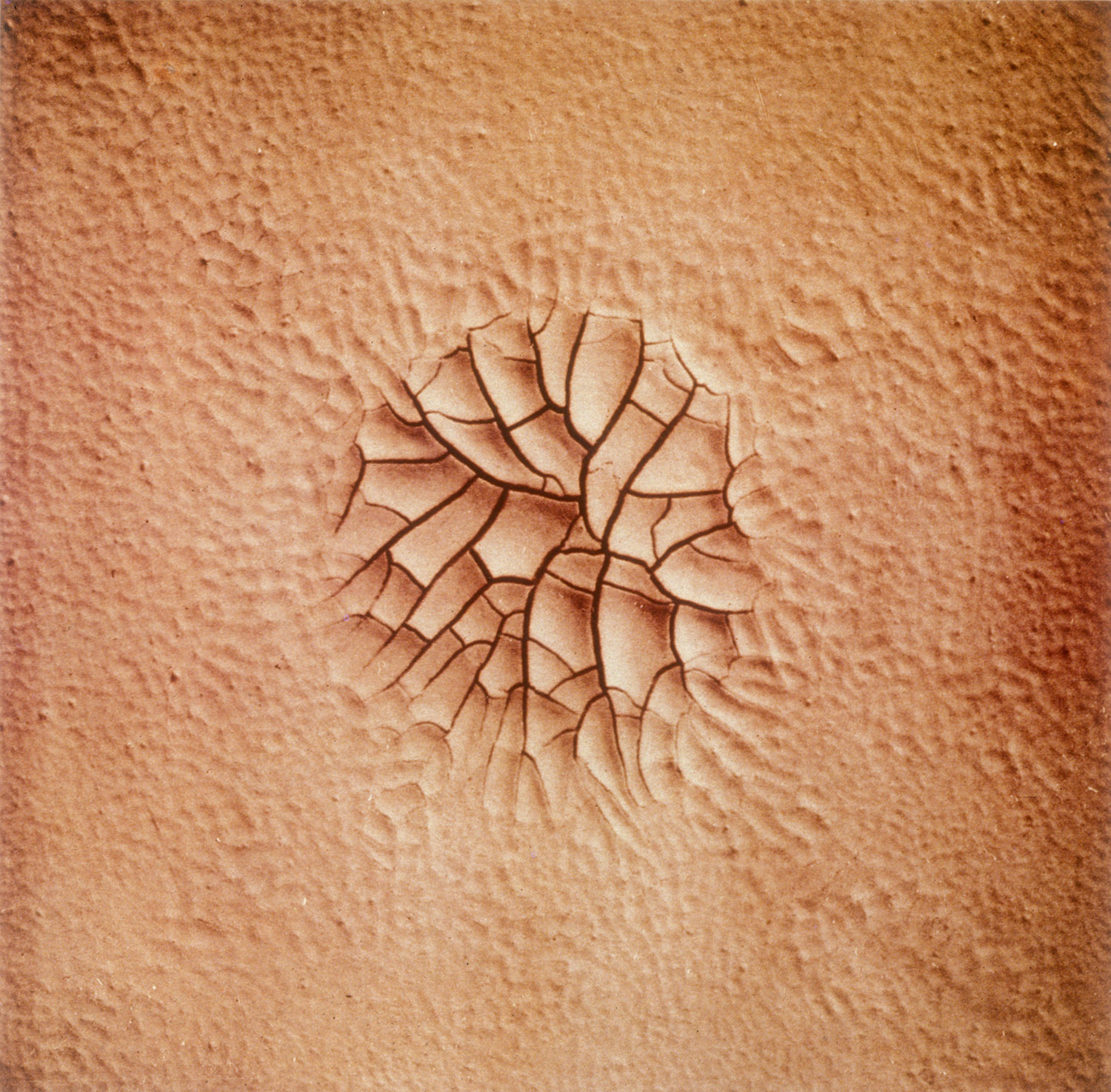 Marcos Grigorian (Iranian, born 1925)
Mixed media; 30 x 30 in., 1971
Tehran Museum of Contemporary Art

It says mixed media, but I like to imagine that
this is clay from when when I was one year old.


In fact, the de-hydrated and wrinkled surface somehow mirrored my own appearance in 1971. In the very weird way that is typical of some of the things I do, here is a little story that I tell my son nearly every night, and have told him on most nights since he was able to understand me (he asks for it, by the way, I don't coerce him into this repetitive ritual).
All throughout my childhood I had a little teddy bear, which now belongs to my son. He calls it Protection Bear. The origin of that teddy bear, and the story of my de-hydrated complexion can be found in the following anecdote. The night-time ritual typically ends like this:
"Daddy, tell me the story of Protection Bear"
"OK, when I was a little baby, smaller than you and even smaller than your sister, I got very ill. I was sick out of my mouth and out of my bottom, and my skin was all dry, and wrinkled like that of a 100 year old man.

My mum and dad got very worried so they drove me to a nearby hospital. My mummy said to the nurse:

'My boy is very ill, he needs to see a doctor'

, but the nurse didn't want to let us in. She said that without an appointment we weren't allowed.

My dad got very angry then and he got close to the nurse's face and shouted:

'IF

ANY

THING HAPPENS TO MY BOY BECAUSE

YOU

DIDN'T LET US IN, I'LL CALL THE

POLICE

. IT'S GOING TO BE THE

END

OF YOU.'

A doctor who was passing wanted to know what all the noise was about:

'What's going on here, what's all this shouting?''MY BOY IS VERY ILL AND

THIS

WOMAN WON'T LET US IN...IF ANYTHING HAPPENS..' 'Let's see the child'

(letting out a theatrically exaggerated)

GHASP!!!!



'This boy needs to stay here all night'

And so they gave me some medicine in my mouth and some medicine in my arm and I had to stay in hospital for a whole month. But after a month my skin was all re-hydrated and rosy like yours and I was well again. When my mummy and daddy came to take me home again they brought me THIS teddy bear, and now that I am all grown up this belongs to you."

"Do it again daddy, but say it really fast like in cartoons now."
"WhenIwasalittlebaby,smallerthanyouandevensmallerthanyoursister,Igotveryill.Iwassickoutofmymouthand.......

(this has been going on for

years

now)